Course Description:
Conventional extraction and sinus grafting may result in decreased case acceptance, patient satisfaction and increased risk of clinical complications.
Immediate molar implant placement is an alternative to such conventional procedures that increases patient acceptance and satisfaction while reducing treatment time and potential complications.
This didactic presentation demonstrates proper techniques with clinical cases from private practice to demonstrate start-to-finish immediate molar implant surgery and restoration with MAX Implants.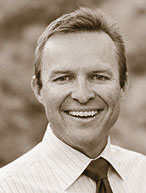 Presented by: Kelly Olsen, DDA
Kelly Olsen, DDS Board-Certified: Dr. Olsen received his Doctor of Dental Surgery from Creighton University School of Dentistry in Omaha, Nebraska. Dr. Olsen currently operates his own practice, Red Cliffs Dental, in St. George, Utah and has been practicing for 24 years.
He is Certified in IV Sedation from the Utah State Dental Board and is also a member of the American Dental Association, American Academy of Cosmetic Dentistry, Academy of General Dentistry, and Utah Dental Association.
Sponsors:
and Dental Cooperative
Course Information:
Registration:
8:30 AM
Program Time:
9:00 AM – 12:00 Noon
Location:
Riverside Country Club
2701 N University Ave, Provo, UT 84604
801-374-1347
Tuition:
No Tuition
RSVP:
RSVP by June 20th
Brek Bolton 801-808-66356
Refreshments, Continental Breakfast
#SouthernImplants #PredictableAnteriorAesthetics #DentalImplants #DentalEducation #SouthernImplantsEducation #DentalIndustry