The Southern Implants ILZ implant range is a mini implant used in the management of the atrophic maxilla and mandible.
The use of the mini dental implants to retain complete overdentures provides an alternative treatment modality for elderly patients in the management of unretentive lower dentures.
Minimally invasive dentistry is of increasing importance to the modern dentist, and where appropriate can be applied to improve denture stability and function for patients.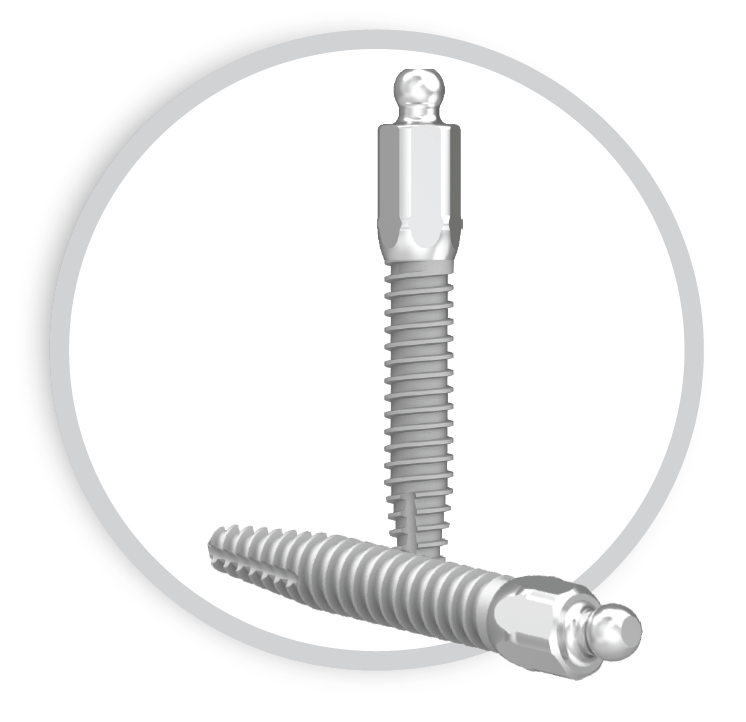 The Mini Dental Implant features
One piece implant with a Ø1.8mm ball head.
The ILZ features a unique hexagonal collar with no sharp angles, which allows for better soft tissue adaptation around the neck of the implant.
Popular Co-Axis: Feature with built in 12° angle correction above soft tissue. This facilitates optimal use of available bone.
High Strength Titanium: Manufactured from High Strength Grade 4 Pure Titanium (≥900 MpA) providing exceptional fatigue strength.
Sinergy

™

 Surface: With 20 years of clinical use, the moderately rough* Southern Implants Alumina-blasted surface has shown consistently excellent results in both early osseointegration and longevity.
Apical Thread: Aggressive thread for maximum primary stability in trabecular bone.
* Ma S, Tawse-Smith A, De Silva RK, Atieh MA, Alsabeeha NHM, Payne AGT. Maxillary Three-Implant Overdentures Opposing Mandibular Two-Implant Overdentures: 10-Year Surgical Outcomes of a Randomized Controlled Trial. Clin Implant Dent Relat Res. 2016 Jun;18(3):527-44. (10-year prosthodontic outcomes awaiting publication)
Downloadable Documents
For further detailed information about the ILZ Mini Implants, please see the documents made available for your reference.
ILZ Mini Implants Product Catalogue
ILZ Mini Implants Data Sheet
Southern Implants Product Brochure