Friday-Saturday
September 28-29, 2018
Stuart L. Graves, DDS, MS | Hosted by: The Meyer Clinic
Course Description:
In the past a patient with a severely resorbed maxilla may have had to undergo multiple procedures to rebuild bone to create a sufficient volume to place implants and restore a patient back to a normal function. With the developments of the 55 degree Zygomatic Implants and techniques provide less invasive, accelerated therapy.
This includes narrow apex Zygomatic options and Oncology options in lengths ranging from 27.5mm – 60mm.
This program will discuss how to identify a severely atrophic patient, treatment planning, and prosthetic considerationswill be discussed. The format includes lecture, interaction during a live surgery, and a hands-on segment.
Objectives:
• Participate and interact actively during live surgery
• Understanding the indications for using the Zygoma
• Applications of angled implants for Subcrestal Angle Correction™
• Understand how to diagnosis and treatment plan the edentulous maxillary patient using long implants
• Hands-on experience to simulate patient treatment
Presenter: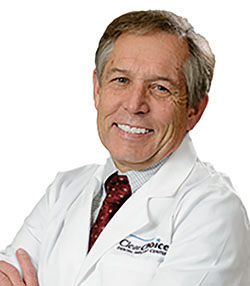 Stuart L. Graves, DDS, MS
Dr. Graves received his DDS with honors from University of Detroit in 1972. He then completed a residency program in Oral and Maxillofacial surgery at Georgetown University. Following his residency, he started practicing full scope of Oral and Maxillofacial Surgery in Northern Virginia and Maryland. He continues to practice in two Northern Virginia locations with a special emphasis on implant dentistry. Dr. Graves has published several articles on implant dentistry and currently lectures both nationally and internationally on "Advanced Surgical Procedures" for dental implants. With over 30 years experience in the treatment of the atrophic maxilla, Dr. Graves has placed thousands zygomatic and pterigoid implants.
He is currently on the board of editors for the Journal of Oral and Maxillofacial Implants. Dr. Graves is past-president of the Mid-Atlantic Society of Oral and Maxillofacial Surgery, past president of the Implant Society of Northern Virginia, Diplomat of the American Board of Oral and Maxillofacial Surgery, and active in the Academy of Osseointegration.
Sponsor:

Friday-Saturday
September 28-29, 2018
Tuition: $995.
8 CE Credits
Time
Friday  6:00 – 9:00 PM
Saturday 7:00 AM – 3:30 PM
Location
The Meyer Clinic
915 Lake Manassas Drive, Suite 304
Gainesville, VA
703-753-7933
RSVP
customercare@southernimplants.com
561-472-0990
Cancellation Policy:
Meyer Clinic and/or Southern Implants reserve the right to cancel or postpone any program due to unforeseen circumstances.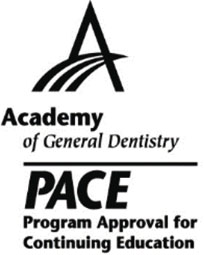 Approved Pace Program Provider FAGD/MAGD Credit Approval does not imply acceptance by a state or provincial board of dentistry or AGD endorsement. 11/15/17 to 11/14/20. Provider ID#368325
Subcrestal Angle Correction is a trademark of Southern Implants (Pty) Ltd. Not all products available in all markets. ©2018 Southern Implants (Pty) Ltd. All rights reserved. PRO057 Rev A 04/18