l DAY COURSE: Adelaide, Australia 2017
Content
This unique 1-day comprehensive course on maxillary sinus augmentations has been designed for Intermediate-level Implant-practicing dentists as well as, post-graduate students in the fields of periodontics or oral surgery. The didactic part of the course includes 3 major evidence-based lectures. Each 1.5 hour will cover various aspects in contemporary sinus graft surgeries.
The course will focus on the utilization of Piezoelectric Bone Surgery (PBS) techniques in sinus lifting procedures. Delegates will also briefly become familiar with various applications of A-PRF and i-PRF in sinus lift surgeries and in the management of possible complications. Hands­ on training will start with egg model and finally, each delegate will be able to perform an open (lateral­ window approach) sinus surgery on an animal model (pig jaw).
Date and Time
Saturday 16 September  8am – 5pm  CPD 7.5 hours
Venue
Crown Plaza Adelaide
16 Hindmarsh Square,Adelaide SA 5000
Registration & Cost: $895.00
Early Bird $795.00 for registration before 30 April 2017
Contact Details:
Southern Implants: 08 9466 2627 Email: wa@southernimplants.com.au
Speaker: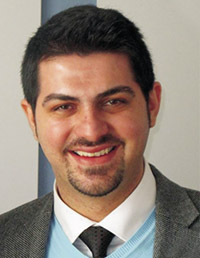 Dr, Mehdi Valizadeh
Board-Certified Periodontist
(DDS, ADC Cert, MSD)
Not all products available in all markets.
#DentalImplants #DentalEducation #SouthernImplantsEducation #DentalIndustry #SINA #SouthernImplants #SouthernImplantsNorthAmerica #Periodontists #MaxillarySinusBoneAugmentation