Course Description:
Immediate molar implant placement at time of extraction is a treatment solution that allows accelerated therapy and surgical grafting reduction. The implant selected by the specialist must be properly designed to ensure stability in a variety of complex anatomical scenarios. Standard implant designs often lead to both surgical and prosthetic challenges.
This program will teach an advanced site-specific treatment solution for the achievement of optimal outcomes.
Course Objectives:
Identify the right candidate for immediate implants.
Incorporate minimally invasive techniques with site-specific treatment solutions.
Understand the post extraction molar replacement guidelines with the Max Implant.
Speaker: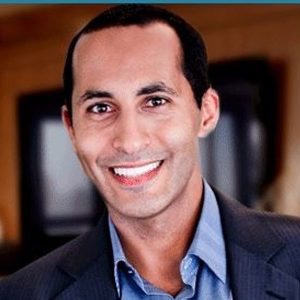 Dr. Hanna earned his DDS, Cairo University School of Oral and Dental Medicine, 1998, and his Master of Science degree at The University of Texas School of Dentistry at Houston. In 2003, he completed a residency program and a Certificate in Periodontics at The University of Texas School of Dentistry at Houston where he was awarded the Heyl Tebo Excellence scholar recipient.
Dr. Hanna is also the recipient of several awards and recognition's including the  Greater Houston Dental society award in the overall and specialist categories in two consecutive years dental meetings.
Dr. Raouf Hanna is a board-certified periodontist and a clinical associate professor in the Department of Periodontics and Dental Hygiene. He is a member of numerous local, national, and international dental among others. Dr. Hanna's research and clinical interests focus on dental implants esthetics and immediate implant placement with loading. Dr. Hanna is past director of the Periodontics Undergraduate Program and a former chair of the Curriculum Committee who has won an award for teaching excellence. He currently lectures at local, and a maintains private practice at Hanna Dental Implant Center – a full service implant center equipped with a dental lab, digital technology, and a cone beam CT. Dr. Hanna performs all surgical and restorative procedures related to Implant Dentistry.
DATE: November 9, 2017
TIME: 6 – 8pm
LOCATION: Churrascos 947 Gessner Rd., Suite B290, Houston TX 77024
AUDIENCE: Implant Specialists and Restoring Clinicians
TUITION: Free
REGISTRATION: Please contact Peter Brooks peter.b@southernimplants.com or at 801-330-0648
Not all products available in all markets.
#DentalImplants #DentalEducation #SouthernImplantsEducation #DentalIndustry #SouthernImplants