Speakers:
Dott. Olivo and Prof. Bobinac

Course program:
Friday, May 11
9.00 – 9.20 – Course presentation: Dott. Olivo and Prof. Bobinac
9.20 -10.30 – Skull Anatomy: Prof. Dragica Bobinac
10.30 -10.45 – Coffee Break
10.45 -11.45 – Atrophy clasification,traditional techniques for atrophic patient rehabilitation: Advantage.
11.45 – 13.00 – From All on four to Zygomatic Technique. Indication and advantage in the use of the new implants: Zygan, Nazalus
and Co-Axis.
13.00 – 14.00 – Break
14.00 – 17.30 – Hands-on Cadaver
Saturday, May 12
9.00 – 10.30 – Extreme at ropy: Quad Technique: when and why, surgical vide
10.30 – 10.45 – Coffee Break
10.30 – 12.30 – Prosthetic procedure for full-arch rehabilitation.
13.00 – 14.00 – Break
14.00 – 15.30 – Clinical case and video
15.30 – 16.00 – Discussion
Cost:
1,800,00 € +VAT
The cost included:
– Material for the practical test.
– Lunch.
– Friday 11 Dinner.
– Transfer from Hotel to University, Departure from the Hotel Ambassador
Location:
University of Rijeka, Brace Branchette, 2051000 Rijeka, Croazia
Hotel: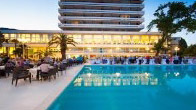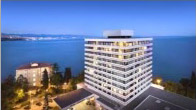 We suggest Hotel Ambassador, Opatia (Croazia)
Cost: 144 € for night
Contact:
info@southernimplants.it

Dott. Antonio Olivo
After graduation from the University of Padua Italy, he attended the school of Specialization in Maxillofacial Surgery in Verona, Italy. During his specialization time (1994- 99) He mainly dedicated himself to pre-prosthetic Surgery and treatment of patients with facial atrophy or trauma.
From 1999 to 2008, he has collaborated with the dental Clinic of the University of Modena and Reggio Emilia, Italy both as a professor and as a clinician, essentially dealing with Preprosthetic Surgery and lmplantology.
Since 2000 he has been dealing with post-extractive implants with immediate placement (more 500 cases). In the same time he has also worked as a Professor for the master of lmplantology of the same University.
Since 2005, he has been dealing with rehabilitation of maxillary atrophies through the Zygomatic implants technique (more 80 patients treated).
He has speaker at national and international courses and conferences about lmplantology, prosthetic and aesthetic rehabilitation.

Prof. Dragica Bobinac
Full professor of Anatomy at the Department of Anatomy Faculty of Medicine, University of Rijeka. Whole my professional life I have been working at the Department of Anatomy .From the very beginning it has been very important for me to develop myself into good teacher and research.
I am involved in all segment of anatomy courses for medical and dental medicine students.
Thank you for the support:



With the patronage of the University of Rijeka Croatia


#DentalImplants #DentalEducation #SouthernImplantsEducation #DentalIndustry #SouthernImplants