Speaker Howard Gluckman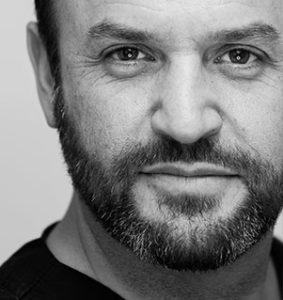 Dr. Gluckman completed his dental training at the University of Witwatersrand in Johannesburg in 1990.  After spending a number of years in a general practice he completed a 4-year full time degree in Oral Medicine and Periodontics at the University of Stellenbosch in Cape Town, which he completed with distinction (cum Laude) in 1998. He was intimately involved in the development of the postgraduate diploma in Implantology at both the University of Stellenbosch and later at the University of Western Cape.
He is currently in full time private practice in Cape Town  He is the director of the Implant and Aesthetic Academy, which is a private post graduate training facility in South Africa currently providing a complete postgraduate training program in Implantology in South Africa. He has been involved in Implantology training for 20 years.
Feb 23-24, 2018
This course is one of the most critical courses for anyone doing implantology or any soft tissue procedures around natural teeth. The perfect aesthetic result is dependant on correct tissue management. This course will provide you with the skills to handle most challenging soft tissue cases as well complications. It covers all aspects of soft tissue issues from how to prevent any soft tissue problems to handling soft tissue complications once they have occurred.
Lecture Topics:
Digital Smile Design – the new revolution in digital planning – an overview
Creating Soft Tissue around Implants – Prevention is better than Cure
Correcting Soft Tissue defects around implants
Harvesting of Soft Tissue from the palate and synthetic replacements
Soft Tissue procedures around natural teeth
Rotated palatal flap
Peri-Implantitis and Peri-Mucositis – Aetiology and Treatment
Hands-On:
Apically repositioned flap
Vestibulopasty with free gingival graft
Tunnel technique with CTG for treatment of recession sites
Coronally repositioned flap using the VISTA technique
Vascularised Rotated Palatal Flap for closure of extraction sockets
Place of Training:
Cape Town, South Africa
To register: http://implantacademy.co.za/product/soft-tissue-management/?v=7516fd43adaa
#DentalImplants #DentalEducation #SouthernImplantsEducation #DentalIndustry #SouthernImplants #Periodontists #CoAxis #DeepConicalImplants #PredictableAnteriorAesthetics