Post-Extraction Molar Replacement
Course Description:
Post-extraction molar replacement is a treatment solution that allows accelerated therapy and grafting reduction. The implant selected by the specialist must be properly designed to ensure stability in a variety of complex anatomical scenarios. Standard Implant designs often lead to both surgical and prosthetic challenges.
This program will teach an advanced site-specific treatment solution for the achievement of optimal outcomes. Dr. Ackermann's extensive experience have led to a well-defined protocol and treatment guidelines that ensure predictability. The hands-on component of the workshop will ensure comfort with this unique approach allowing the specialist
to quickly incorporate this treatment solution into their practice.
Course Objectives:
• Identify the right candidate for accelerated therapy.
• Incorporate minimally invasive techniques with site-specific treatment solutions.
• Understand the post-extraction molar replacement guidelines with the Max Implant.
Speaker:
Dr. Andrew Ackermann – Completed BChD degree at the University of Pretoria with
distinction, and was awarded academic colors and several merit awards; Completed
his MChD degree at the University of Pretoria With distinction, and was awarded the Dean's Merit Certification for Post Graduate Achievement; Works at a private practice
in Sandton, Johannesburg, focusing on surgery and prosthodontics restoration.
Dates:
October 18, 2017 Chicago
Ortho Learning Center
9400 W. Higgins Rd., Rosemont, IL 60018
Moderator:
Mark J. Steinberg, DDS, MD, FACS
Dr. Steinberg received his DDS degree from Northwestern University School of Dentistry, and later earned an MD degree from Hahnemann University School of Medicine in Philadelphia. He is Board Certified by the American Board of Oral & Maxillofacial Surgery. He is a fellow of the American Association of Oral & Maxillofacial Surgeons and the American College of Surgeons.Dr. Steinberg has written articles and text book chapters in the Oral & Maxillofacial Surgery literature. He has lectured both nationally and internationally on topics in Oral & Maxillofacial Surgery. Prior to entering private practice in 2007 Dr. Steinberg was a full professor of surgery at the Loyola Stritch School of Medicine. He was also the chief of the division of Oral & Maxillofacial Surgery and the program director of the Oral & Maxillofacial Surgery residency program at Loyola University Medical Center. Presently, he maintains an academic appointment as a clinical professor of surgery and teaches at Loyola University Medical Center. He also maintains a private practice with offices in Northbrook and Lake Forest, Illinois.
TIME: 1:00pm – 6:00pm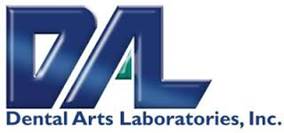 REGISTRATION: Customercare@southernimplants.com
CREDIT HOURS: 4CE Credits
TUITION: $199.* Surgeons
$99. Restorative
* Tuition waived for MAX Kit owners.
Cancellation Policy: Cancellation within 10 days of the program will result in a fee of 50% of the tuition cost. If DAL cancels the program, you will be reimbursed the full tuition amount.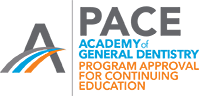 Dental Arts Laboratories, Inc. is designated as an Approved PACE Program Provider by the Academy of General Dentistry. The formal continuing education programs of this program provider are accepted by the AGD for Fellowship/Mastership and membership maintenance credit. Approval does not imply acceptance by a state or provincial board of dentistry or AGD endorsement. The current term of approval extends from 6/1/2014 to 5/31/2018. Provider ID# 208472

October 20, 2017 Washington, DC
Falls Church Marriott Fairview Park
3111 Fairview Park Dr., Falls Church, VA 22042
Moderator:
Michael J. Will, MD, DDS, FACS
Dr. Will received his bachelor's degree from Washington and Jefferson College, his dental degree from Georgetown University and his medical degree from the University of Texas. He completed his General Surgery and Oral and Maxillofacial Surgery training at Brooke Army Medical Center in San Antonio, Texas. Dr. Will also completed a General Cosmetic Surgery fellowship at the Cosmetic Surgery Center in Little Rock, Arkansas.
He is retired from the U.S. Army with over twenty years of service as a maxillofacial and cosmetic surgeon. His final military assignment was spent as the Chairman, Residency Program Director and Consultant to the Surgeon General in Oral and Maxillofacial Surgery at Walter Reed Army Medical Center.
Dr. Will is a board certified Oral Surgeon, Cosmetic Surgeon, and Dental Anesthesiologist. He has authored numerous textbook chapters and scientific articles, and is a recognized national lecturer in Oral and Maxillofacial and Cosmetic Surgery. Dr. Will is on the medical staff at Shady Grove Adventist Hospital, the Montgomery Surgery Center and Frederick Memorial Hospital. He maintains a private practice in Maryland.
TIME: 1:00pm – 6:00pm
REGISTRATION: Customercare@southernimplants.com
TUITION: $199.* Surgeons
$99. Restorative
* Tuition waived for MAX Kit owners.

Not all products available in all markets.
#DentalImplants #DentalEducation #SouthernImplantsEducation #DentalIndustry #SouthernImplants #Periodontists #PostExtractionMolarReplacement #SouthernImplantsBoston #SouthernImplantsChicago #SouthernImplantsWashingtonDC